Land - GWC1L0012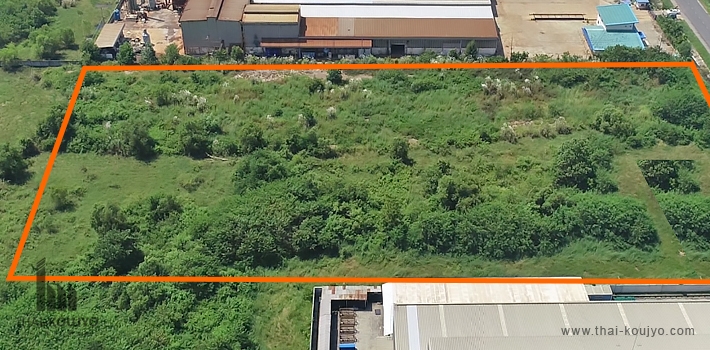 Property - Overview
Land Area

8.29 Rai

(13,264 ㎡)

Price

33,160,000 Baht

(Approx. 928,480 USD)

Price per Rai :

4,000,000 Baht / Rai

(Approx. 112,000 USD / Rai)

• Total price (included taxes, fee, commission) :
Approx. 35,268,976 Baht

Available Date

Available Now
• 1Baht = About 0.028 USD, 1USD = About 35.34 Baht (Refer to Bangkok Bank currency transfer rate on 17 Aug 2023)
• More information about additional cost and condition, please see below.
• Information, price and condition of this property provided and also reserved the rights to change without notice by the property owner. Thai-Koujyo.com can't guarantee any change of that. Buyer or lessor have to confirm the final information, price and condition with the property owner before making any contract.
This property already got

1425

views
Last Update
||
6 Jun 2023
The land is not far from the main entrance of the industrial estate. The land is good shape, but since some areas in the land are set aside as a road for public use, this should be considered.
Land
General Zone : 1,100 Baht / Rai / Month
Tax & Fee
Transfer Fee (2%) : Half Pay
Special Business Tax (3.3%) : Half Pay
Withholding Tax (1%) : Half Pay
• Not allow to copy and/or use any information, pictures, videos, maps within this website for your business purpose without granted permission from us. Otherwise, we will take legal proceedings.